UPPER HAY LAKE ASSOCIATION ANNUAL MEETING
June 15, 2023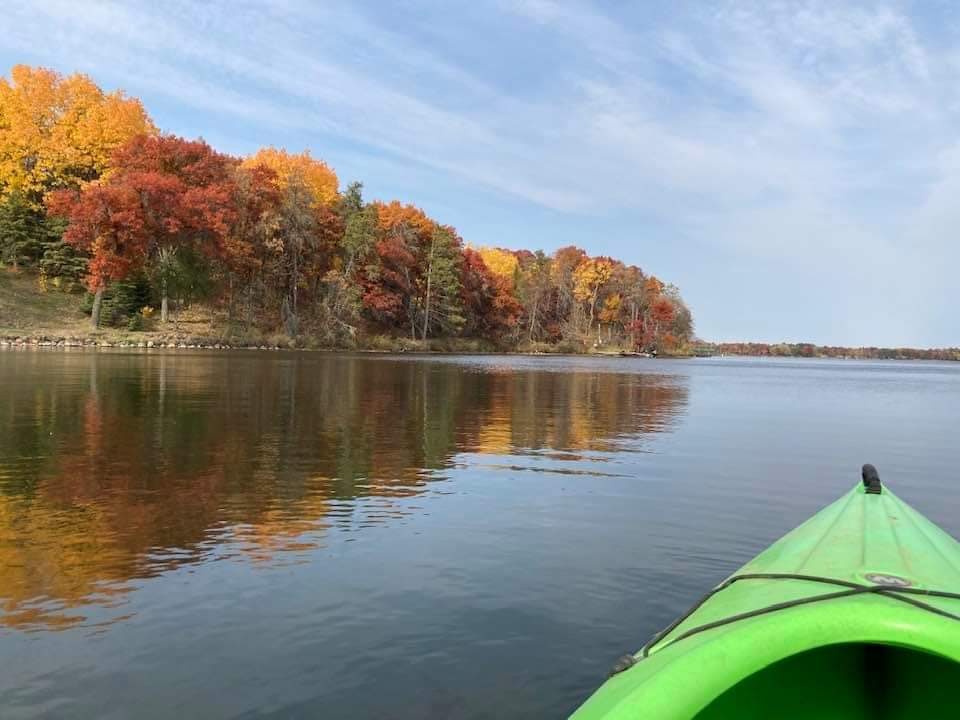 Pequot Lakes American Legion
President Claire Steen called the meeting to order at 5:50PM at the American Legion in Pequot Lakes. Present were Claire Steen, Judy Murphy, Neil Beaverson, Jack Woodruff, Brad Kaus , Brad Schultz, Whitey Larson and Lori Engel. Board Member not in attendance Ken Meyer.
The agenda was presented in print form. There were no changes or additions to it. Judy Murphy motioned to accept agenda as written. Bruce Ohland seconded. All in favor no nays.
The minutes from last year's annual meeting were available to all in print. A motion for approval of the minutes was made by Bruce Ohland and seconded by Neil Beaverson. All in favor no nays.
As Ken is the treasurer there was no treasurers report this time.
Claire introduced the board members present. Claire introduced the current board members and noted that Lori Engel and Judy Murphy will be leaving the board. So we are in need of two new members. Maddie Nelson expressed interest and agreed to serve. Dan Obermiller also agreed to serve.
Maps of the lake with all current residents are available in print to all
Neil Beaverson gave a presentation on the status of our lake. This is a shoreline report by the DNR. Neil also had a survey that allowed each homeowner to examine his own property and give it a rating. No resident was judged or asked to share. It was just for each to review themselves. Neil talked about our lake having a problem with phosphorus. This is NOT caused by farming or coming in the creek. It is coming off of the properties. The outlet has a lot of cattails because it is trying to filter the water as it leaves. Neil urges all to consider adding one tree or plants along the shoreline. Not necessarily big things but small will help. Cindy Reick talked about the various things she has done on her shoreline. While she has had some failures or not as successful as she would wish, she talks about our lake being difficult to manage the shoreline.
July 4 Boat Parade- Will be held SUNDAY July 2- Rain date- July 3
@ 3PM. If there is a 50% chance of storm decision will be made to move to July 3.
Maddie Nelson and Dan Obermiller are elected as new board members.
There is one position that is for one year and one position for two years.
Thursday August 3- 5PM meeting at American Legion Pequot Lakes. Burger night again. Maybe a speaker.
Concerns of Residents:
Lights on at night. It is very difficult to see stars when there are bright lights on. Please look at your own and share this information with neighbors. Information to go in newsletter again to remind.
Respect for others on the lake- do not come in close to shorelines, or close to people fishing.
Shoreline restoration- part of the information Neil shared could be taken upon by plantings on the shore. There is a $600 grant through the association to do restoration. Must be applied for and accepted.
Use circle hooks with no barbs to prevent the killing of fish when fishing.
Concern about possible over fishing our lake. Other lakes in the area have limits on crappies and sunfish. Ours does not. We need to appeal to DNR to institute a limit on our lake too,
Closing remarks by President Claire.
Recognition of people on the lake for a long time.
Cindy Reick- 45 years
Robbs-celebrating 67 Anniversary
28 years on lake
Many others in attendance also many years on the lake. Welcome to all.
Motion to adjourn Bruce Ohland, second Kathy Larson
Adjourn 6:30PM